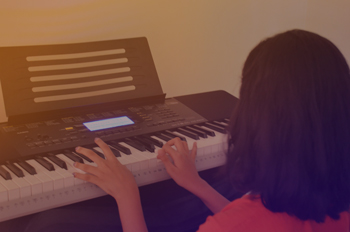 Earlier this month, at the National Head Start Association conference in DC, I had the opportunity to speak with Teachstone's Ambassadors. The Ambassadors are one of our investments in making sure we are always listening to the profession we strive to support, the teachers.
We discussed the challenges faced in ECE and how Teachstone supports the folks that are ultimately responsible for our successes with children: the teachers. We talked about the challenges teachers face: low pay, bad hours, lack of respect, command and control hierarchy within their center. Given this environment, it's no secret that teachers (especially early childhood teachers) choose the profession because they are passionate about the joy it provides—helping kids.
We also talked about how we need to better support teachers. When it comes to the CLASS, I don't think we at Teachstone have done a good enough job of talking about the purpose of CLASS. While it is a metric for marking progress, it must be used to propel forward growth and action if we are to truly make a difference for children. When you look at CLASS through that lens—as a way to evaluate where you are and figure out how you get to where you want and need to be—it becomes easier to focus in on how we get there and in a way that maintains what you feel most passionate about.
While talking with our Ambassadors about how to help teachers get results with children, I thought about my own kids. I reflected on watching my kids grow and focus on improving their skills—on the sports fields, in the classroom, and with their musical instruments. Max, my 9th grader, missed more than a few free throws that proved costly to his team at the beginning of the season. His coach challenged him to improve, and gave him instruction about how to change his form and he worked on it—A LOT. He wasn't perfect, but certainly a lot better at the end of the season.
My daughter, Emma, has played the piano for the last several years. The early recitals required a lot of patience (for all involved). Changing teaching approaches and practice regimens were required before she could read music and use both hands. While she is unlikely to attend Julliard, it's fun (a lot more than it used to be) to hear the piano getting used.
While the analogy isn't perfect, there is enough commonality to be a useful share. And anyone who knows me understands that if something like this comes to my mind, I am likely to share it. So here you go:
1. Teaching is a profession that requires practice—just like the sports and music and other activities that we and/or our children perform.
2. Being good at these activities requires passion, ability, and practice.
3. If you are trying to get better at the activity, it's useful to check in with an objective source who can work with you on a plan to improve and then provide feedback on your progress.
4. Receiving feedback isn't easy, but responding to it can be.
5. Put in the effort; the rewards are usually pretty valuable.