InterAct 2017 is not too far away. If you didn't attend last year, you probably don't know what to expect, or have a good idea of who you might might meet. Read our list below to find out who you will you be. And which of these people are most like your favorite work colleagues?
Social Simon

Social Simon is about to send you a new friend request on every social media platform possible. He's the one live-Tweeting the keynotes, and instagramming the delicious hors d'oeuvres during happy hour, and sharing his notes from sessions on LinkedIn.
Are you Social Simon? Don't forget to use our official Summit hashtag, #InterAct2017 before, during, and after the event.
Recently sent a friend request to: Nelly Networker.
Nelly Networker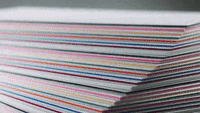 Bring your business cards, because you can guarantee that Nelly Networker will be asking if you want to swap cards. Nelly is also really good about following up with you after the Summit to ask you questions about the strategies your organization uses to get teacher buy-in while implementing CLASS. Need an introduction to another educator? Nelly can introduce you!
Are you Nelly Networker? Start your networking early by joining the InterAct Community Facebook group and starting a group discussion.
Just swapped cards with: Awestruck Alycia
Awestruck Alycia
Awestruck Alycia hasn't said much at the Summit, but that doesn't mean that she isn't having a good time. In fact, Awestruck Alycia is just so excited to share ideas with others who are trying to implement a new professional development initiative on a budget as small as hers. You'll find her in the front row of every session taking pictures of every slide. She doesn't want to miss a thing!
Are you Awestruck Alycia? InterAct is the place for you. You'll be able to network, learn from others, and find solutions to the PD challenges your organization has been facing.
Currently sitting in awe next to: Nancy Notetaker
Nancy Notetaker
You'll be able to find Nancy Notetaker sitting next to the outlets in each sessions. Why? She's had her laptop pulled up in every session and is furiously typing everything the presenters have said. If you have to leave early, Nancy Notetaker has got you covered—she's happy to share her Google Docs folder full of notes with you.
Are you Nancy Notetaker? We're sharing all the presenters' slides after the Summit is over, so you won't miss anything.
Collected notes on: Leader Linda
Superfan Shayna
"Ohmygosh. Was that Dr. Pianta that just walked by?!" Superfan Shayna whispers loudly. Shayna has been a huge proponent of the CLASS tool in her organization since the day she first learned about it. She's been to multiple trainings and was still super excited to see the trainers milling around by the breakfast bar this morning.
Are you Superfan Shayna? We'll be announcing our keynote speakers soon. Let us know who you're dying to meet!
Seen hanging around with: Leader Linda
Partytime Patty
Don't get Partytime Patty wrong. She came to InterAct for the opportunity to learn about CLASS. Buuuut...she also loves meeting new people and having a good time. Just like a new butterfly emerging from a chrysalis, Patty transforms into a social butterfly as soon as Happy Hour starts on Monday afternoon. Her mantra? When the workday ends, the fun begins!
Are you Partytime Patty? You'll be excited to hear that there will be lots of time to mingle in the Sheraton's new outdoor space complete with firepits, bean bag toss games, and more!
Currently celebrating with: Superfan Shayna
Leader Linda
You might think of Leader Linda as the the keynote or session presenters. That might be true. But she's also an attendee. She's the director of a small child care center; she's a quality assessor with a statewide QRIS program; she's an education specialist for a child care research & referral agency. Leader Linda is in a little bit of everyone at InterAct.
Are you Leader Linda? Of course you are! Everyone attending has a CLASS story to share. Everyone has experiences—challenges and success—that they bring to the Summit. Don't miss out. Register for InterAct today!
Chatted with: Social Simon, Nelly Networker, Awestruck Alycia, Nancy Notetaker, Superfan Shayna, and Partytime Patty