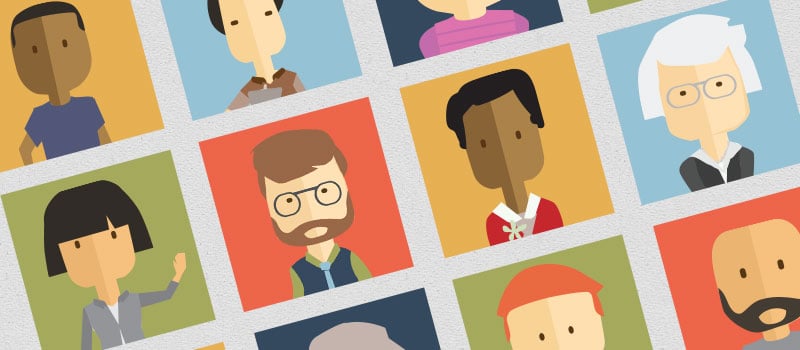 It's no surprise that we at Teachstone have been impacted and inspired by many teachers. So, today we wanted to share a little more about who these educators are and how they've made a difference in our lives.
"Mary Esselman-Roberts was my English professor at the University of Virginia. She's impacted me in many ways—one being that she's (this will sound cliché, but it's true!) pushed me to pursue any dreams or ideas I have. She's been a constant support system. Her passion in the classroom made me passionate to learn."
- Ian Dillard
"When I found out I had been assigned to to Mrs. King for 5th grade, my heart sank. Mrs. King was the oldest teacher at my school and was rumored to be one of the strictest. I dreaded the start of that school year more than any other, but it ended up being one of my best years at Summitview Elementary. Mrs. King was a wiz at Classroom Organization, for sure, but she had also mastered the art of Positive Climate. She took a genuine interest in her students and fostered their individual talents and passions. In my case, Mrs. King noticed my love of writing and went out of her way to give me opportunities to grow my skills. It was the most empowered and supported a teacher had ever made me feel."
- Jessica Swope
"Tami Bassham at Arizona City School goes above and beyond what teachers get paid to do. She takes home work, works on weekends and holidays, and she helps parents get answers to questions—school related or not. Tami helps pay for things out of pocket for class for kids. She will go on field trips to make sure all kids get to go since she is the special education teacher if some of her kids parents aren't able to go to help out. They get a sub for her class. She teaches in a way that every child can understand and use everything—not just classwork. Her class is made of grades K-8. I've enjoy being in her class."
- Betsy Marie Thomas Hix
"One of my favorite teachers to work across the hall from was Mrs. Reagan, social studies in Charlottesville, VA. The passion she had was awesome. It made me want to go sit in her class. Her students loved how fun she made learning about history."
- Aleen Carey
"Since pre-K, my son has attended Riviera Elementary in Palm Bay, FL. We have truly been blessed with not only the best teachers, but lifetime friends. I recently had a stroke. They care for my son and watch over him, and you can see the care and love they have for him. My son and I are truly blessed to have a whole village watching out and having him be accountable for his behavior. I know these are life's lessons that I hope will influence him a lifetime. I am so grateful for all the love and accountability they demonstrate and hold him accountable for. We are truly, truly blessed."
- Mercy Gonzalez
"Rwanda Gates was my AP United States History teacher in Harris County, Georgia. She knew how to connect with each student more than any other high school teacher I had. I can't imagine how challenging it is to try to get 15-year-olds pumped up about the Reconstruction, but somehow she did. When it came time to take the AP exam, she calmed our nerves and rooted for each one of us. I had to move out of state after that semester, and I remember going into her class sobbing. She wished me luck and told me I would be fine in my new school. She was was right, of course, but I just felt better knowing that she believed in me. Thanks for believing in me, Ms. Gates!"
- Meghan See
"I would not have made it without my son's special teachers. Thank you all!"
- Ellen Deane Alton
"If I can be totally honest, my favorite teacher was my wife. She taught 3-5 year-olds. The enthusiasm and the love she showed to those children, as well as the confidence she helped them build amazed me."
- Justin Underwood
"Captain Walter Pennfield Boyd was my 10th grade English teacher. His passion for the written word really stuck with me. He would talk about his group of fellow teacher-friends and poetry aficionados who would go to the courtyard and share poems. He strongly felt that poetry should be spoken. I appreciated his enthusiasm."
- JJ Cohoon
"That's easy. My son's second grade teacher, Ms. Heath. Basically she encouraged learning in the kids' styles. She allowed them the freedom to stand at desks, lay down on the floor. She would set a timer for 15 minutes where she didn't talk all—she just listened. She did a lot of outside learning, too. If she could teach it outside, she would. I saw my sons' test grades improve a lot because she allowed him to move around so mucht. That was my favorite year."
- Kelly Osbourne
"My son's favorite teacher is Ms. Summer. She's very engaging, enthusiastic, but not chaotic. She's so upbeat in her energy—it makes all her lessons exciting. She's really great at praising the children and making them feel loved."
- Franca Beasley
"Nilsa was the three-year-old teacher when my daughter Julia started preschool. It was Julia's first experience outside of home and family-child-care. To say that she was a bit anxious about going to school would be an understatement. Nilsa knelt down to Julia's level and quietly greeted her. She talked about the other children who were there and the kinds of things they did at school. For the next several weeks, Nilsa watched for us to come in and as soon as she saw us, she made her way over to the door to ensure that Julia received a personal greeting. Talk about Teacher Sensitivity!"
- Sarah Hadden
"Mrs. Sneed from elementary school. I remember her asking what I wanted to be when I grew up. I told her I was going to be president. I'll never forget: she said, 'Well, Hannah, I can just see that happening! I'll be sitting in my rocking chair watching your speech on tv. Yes, you will be president.'"
- Hannah Templeton
---
We'd love to hear the teachers that inspired you. Share a story with us in the comments below!