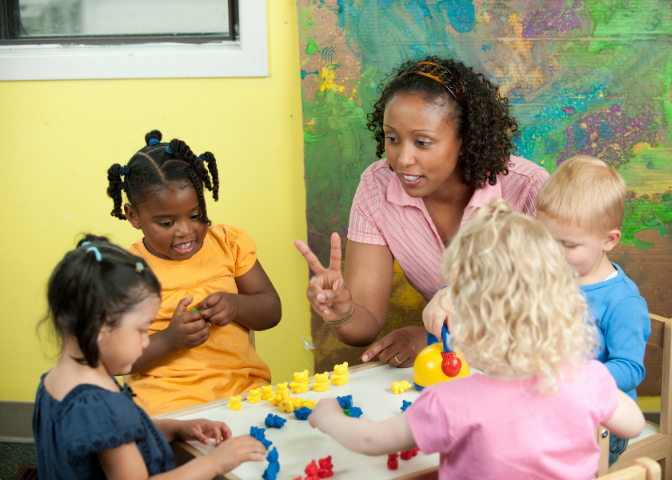 Family Child Care is a vital part of the system of early education and care. Teachstone is committed to supporting family child care providers to ensure that all children are exposed to effective interactions that promote learning and development.
Resources
Considerations for Observing in FCC
-
Observing in Family Child Care homes presents a unique set of challenges. This document to be covers topics such as general guidance for observing in family child care homes, selecting which age level of the CLASS tool to use in mixed-age settings, the number of children who must be present in order to start the observation, and what to do when children go down for naps.
Sample Observation Protocol for FCC - Presents an overview of the information that should be included in a protocol for conducting CLASS observations in family child care (FCC). This document is meant to serve as a guide to organizations that are developing a protocol for observing in this unique setting.
Video Exemplars
Using Self-Talk While Cooking Breakfast
Building Relationships While Singing with Children of Different Ages
Peer Connections while Hugging an Infant
使用木琴来打造舒适 (

Providing Comfort Using a Xylophone)
Case Studies
Learn how two counties in California used myTeachstone to support family child care providers.
Blog Posts
Family Child Care: The Impact of CLASS®
FCC Challenge: Establishing Coding Consistency in Inconsistent Settings

FCC Challenge: Maintaining Objectivity

FCC Challenge: Coding with Multiple Adults Present

FCC Challenge: Establishing Coding Consistency in Inconsistent Settings

Teacher Spotlight
Teacher Spotlight Winner: Vicki Schumm!