Transform and Streamline your Improvement Efforts
Improving teacher-child interactions, even from a distance, with myTeachstone | A Free On-Demand Product Demonstration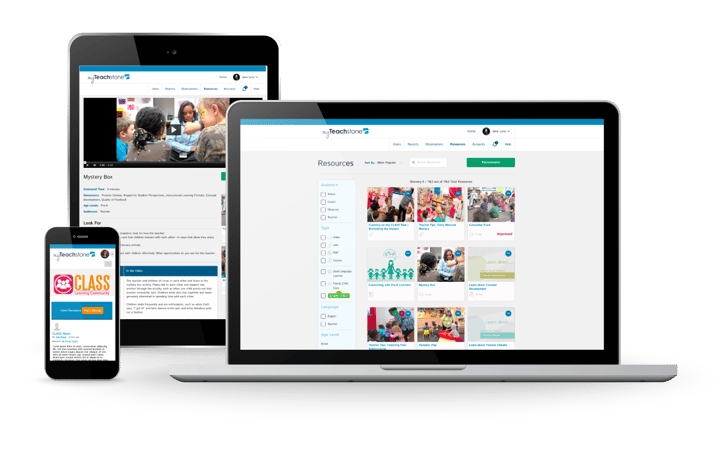 Watch this free on-demand webinar highlighting the key activities critical to supporting meaningful interactions -- even from a distance. See how myTeachstone streamlines observing, learning, coaching, and engagement practices.

In this product demonstration, you'll learn:
The research principles for supporting effective teacher growth
How to streamline observing, coaching, and learning opportunities
Strategies to engage with your teachers and other educators
If you want to schedule a live demo or have more questions, please send us a note and we'll be happy to schedule a personal demo at a time that works best for you.
Fill out this form to watch a recording of the product demonstration.