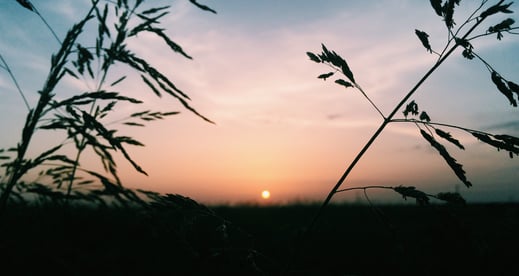 Again we face a morning heartbroken. The killing of young children and educators in Uvalde, Texas adds to the long list of senseless acts of murder that we have experienced, as individuals, as a community and as a nation. We send our love and compassion to the families of those lost and injured and the Robb Elementary School and Uvalde communities.
Coming less than two weeks after the horrific and racist murders in Buffalo, New York and Laguna Woods, California, and the day before the two year anniversary of George Floyd's murder, we cannot help but ask, once again, what can we do, as individuals, as a community and as a nation to end the killing. As I write this, I cannot say what the motivation was in this most recent atrocity, but there is no doubt that the prevalence of gun violence in this country, unmet mental health needs in our communities, and basic break down of the social fabric of the nation are challenges we must face head on.
There are no simple answers. I offer these words in recognition of the things I know we can do, while also knowing that they are insufficient and that each of us has our own response, call to action, and needs in this moment.
Please take care of yourselves and your loved ones today and in days to come. As you go through the next few days be mindful of how we can make space for and support each other in the ways that recognize and value each individual. Simple messages, such as "I am here if you need me" can be powerful at moments when each of us come with different needs for how to process and respond when world events intersect with our everyday work lives.
If you're teaching children today, they may have seen scary images or heard conversations that they need to talk about. Some of these resources may be helpful as you try to navigate those difficult emotions. remembering to take care of yourself as well.
And although we feel the impact of these murders across borders, we send particular love and thoughts to our colleagues and partners in Texas, who we know feel a particular connection to these events. And we extend our love and thoughts to all of those impacted by gun violence—in New York and California where these events are still so raw and across this nation as we know no corner is untouched by the tragedy.
As a company founded on relationships and the power of interactions there is more we can do—but we know this is a long game and an incomplete one. I do fervently believe in the power of relationships to transform lives, but we have a long way to go before these relationships are truly the center of our educational system. And even those transformations will have little impact without other systemic changes to the laws and policies that feed racism and gun violence. Yet we will not let this prevent us from moving forward toward our mission and our vision and to partner with our broader community to see impact in the areas in which we have the greatest agency.
And we know this isn't enough. We will each take our own actions. For me it was talking with my own children (twins age 8 and 15) about this in the ways I knew they needed, talking with friends and colleagues in Texas, reaching out to educator friends and family, and writing this note. While I am at work today, I know myself well enough to know I won't be all the way present. I will take extra time to listen to and make space for my colleagues.
And, I will harness my sadness and rage to refuel my commitment to the personal actions that are most important to me as I work to play a role—even a small one—in the collective action needed to create a future in which every one of our children and every educator can walk into classrooms not only cared for, supported and inspired—but with a feeling of basic safety and security. And I will learn from and be inspired by the much greater, wiser and braver actions of so many people I know, at Teachstone, among our partners, and beyond.
Bridget