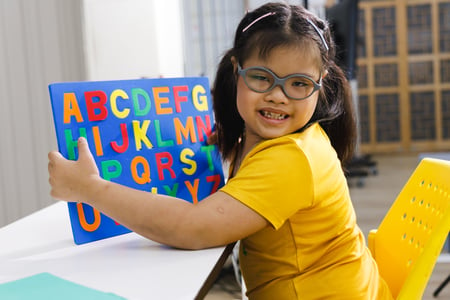 Navigating the evolving landscape of early childhood education, particularly in the wake of the COVID-19 pandemic, is no small feat. With concerns of expanding literacy gaps, educators and leaders search for effective strategies. Among the most promising avenues is a timeless and fundamental one: meaningful educator-child interactions.
Unpacking the Research on Interactions and Literacy
Research indicates the strong influence that quality interactions between educators and children have on literacy development. When educators engage deeply with children, asking open-ended questions, providing constructive feedback, or simply tuning into their unique learning styles, a series of cognitive processes are ignited.
By deeply engaging children—answering their questions, fostering their curiosity, and validating their thoughts—educators are not merely teaching them to read and write; they're laying the foundation for critical thinking, effective communication, and self-confidence that they will carry throughout their lives.
Interactions lead to Literacy
Intentional Interactions: Rather than mere quantity, a deeper, more engaged interaction can have a more significant impact on literacy outcomes. Through guided conversations and purposeful engagements, educators can turn moments into milestones.
Interactions Made Easy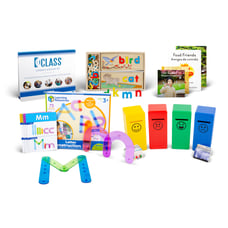 With the Pre-K-K Literacy Support Kit educators can harness the power of research-backed materials designed to foster meaningful interactions in the classroom. Each resource in this kit aligns with findings on how best to stimulate and enhance literacy development through interactions. In addition, you can learn how to use the materials in the kit in daily practice through an interactive workshop with a CLASS Specialist.
Bringing Learning Home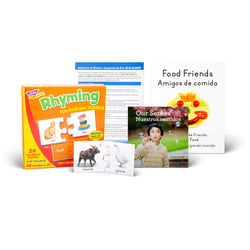 Recognizing the importance of a continued learning experience, the Pre-K Literacy At Home Support Kit bridges the gap between the classroom and home. Through quality materials you can help families in your program encourage literacy skills and development.
The Future is Interactions
In the ever-evolving realm of early childhood education, the research around meaningful interactions offers a beacon of clarity. Interactions aren't just an add on to teaching—they're central to boosting literacy and other child outcomes. And with tools like the Literacy Support Kit and the At Home Support Kit, we have tangible ways to make meaningful interactions effortless. As we look to the future, let's remember that at the heart of bridging literacy gaps is the shared moments between educators and children.
Looking to make a lasting impact on literacy? We're your partners. With Teachstone's insights and tailored solutions, you can transform every classroom interaction into a literacy-building moment. Speak with us to learn how.