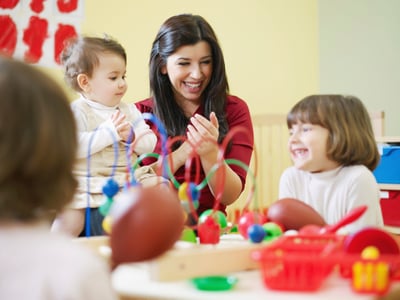 Teachstone has long been an advocate of using CLASS in a variety of educational settings. We're proud to have two case studies about family child care (FCC) settings!
Family child care often presents different challenges for teachers, observers, and admins/directors. FCC providers usually have mixed-age groups, they might involve multiple adults being present in the same room, and they sometimes serve lower numbers of children. A few years ago we published a white paper on FCC homes, Using the CLASS Measure in Family Child Care Homes. In it, we discussed these unique challenges that observers face and recommendations for addressing them.
Family Child Care and CLASS
Our Ventura County Case Study and First 5 Santa Clara County Case Study both discuss how myTeachstone was used in FCC settings to support teachers in their classrooms and to improve teacher-child interactions. myTeachstone is especially effective as it allows coaches to give personalized professional development recommendations to teachers. Teachers are able to learn based on their own individual needs and they get to see what effective teacher-child interactions look like in action.
Our coaches carry a very heavy load. myTeachstone has been a great tool because you can reach a lot of teachers
-Sloane Burt, Operations Specialist, Early Childhood Programs, Ventura County Office of Education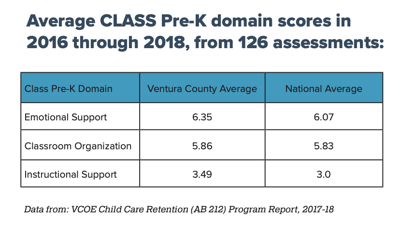 Both counties have had promising outcomes after implementing program such as myTeachstone, CLASS Group Coaching, and A CLASS Primer for Teachers. Specifically, in Ventura County, 97% of the FCC providers said that the myTeachstone work, "influenced their teaching practices and interactions with children, providing new ideas and strategies to implement." Not to mention, the county's CLASS tool scores beat national averages in every domain!
If you run a family child care center and want to learn how CLASS can help your teachers and students, shoot us an email. We love talking to different programs and helping them figure out how they can improve teacher-student interactions and student outcomes!