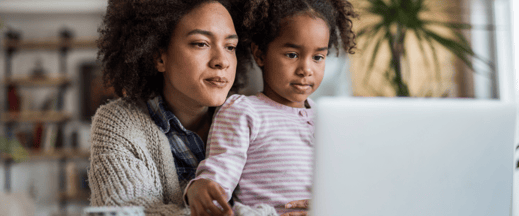 The time has come for hard conversations.

That's the feedback we have been receiving from educators across the country. There are plenty of tough conversations educators are trained, taught, or feel equipped to handle with children and families - gently bringing up a developmental concern, facilitating a disagreement between students, or explaining what happened with the classroom goldfish are all part of a day in the life. But in the last year, since the killing of George Floyd and other Black people at the hands of police, educators are increasingly asking for help in communicating more comfortably with young children about diversity and difference.

Children Develop Consciousness at an Early Age
In addition to the milestones they reach in the major domains of development, young children are also developing a consciousness of who they are in society. In fact, babies as young as 6 months old notice race - and may already internalize racial bias. Whether the adults in their life are explicit and intentional in teaching about diversity, children are learning it all the same. That's why experts such as Jeanette Betancourt, Senior Vice President for Social Impact at Sesame Workshop, suggest that adults need to be proactive in helping children build a positive awareness of diversity, rather than waiting for children to bring it up.
The good news is that teaching on this topic is not an add-on. It's simply part of good teaching. That's why Teachstone has put together this resource, which pairs information about how CLASS relates to diversity, equity, and inclusion with clear, CLASS-aligned strategies for bringing these concepts to your classroom.
As with any topic, not all families will be in complete agreement about how and whether topics of race, equity, and social justice belong in a preschool classroom. But educators and families alike share the same underlying desire: to make sure their children are cared for, safe, encouraged, included, and supported. Understanding that shared foundation can help educators foster with families many of the same elements that are important in having hard conversations with their students - Positive Climate, Teacher Sensitivity, and Regard for [Adults'] Perspectives chief among them.

We hope that with a little more knowledge and a few more tools, educators will take steps forward in their anti-racist teaching. And, as I would share with my preschool students, deciding to try is sometimes the hardest part.

Ready to get this conversation started? Download our resource on Supporting Current Events, hear from and share with other educators in our CLASS Learning Community, or dive deeply into CLASS-aligned learning on this and related topics, including antiracist education, in Interactions at the Heart of Healing.
Download our
CLASS® Strategies to Start Sensitive Conversations