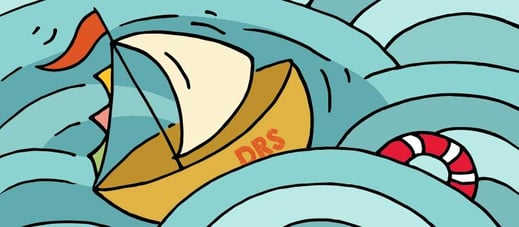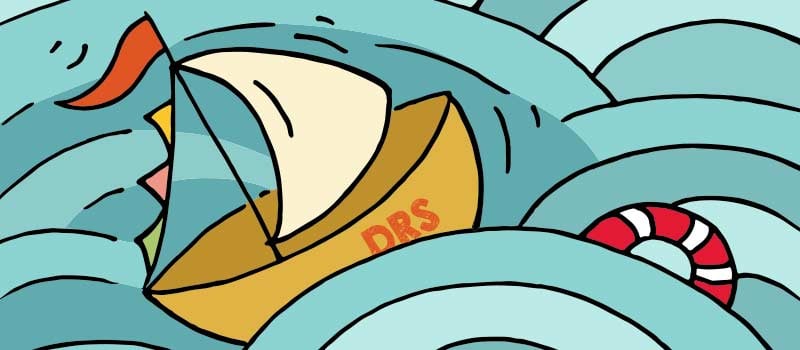 The Head Start Designation Renewal System (DRS) is the party that I got an invitation to that I really didn't want to attend. But, ultimately, we realized it really was a party, and we wanted to be there.
Let me explain.
I work for a Community Action program that has been funded since Head Start was created. By year 46, we were pretty entrenched in our service delivery approach. When I came in as the new program director with all of these new ideas, I was met with "That's not how we do this here. We've always done it this way."
But we needed new ideas. We were reviewed in 2011 and were told that we had to recompete—our old ideas weren't really working. At that point, recompetition was a new term and it seemed like the worst thing in the world. We started the grant writing process—and it's a long process. All that pressure to keep things the same way wasn't going to work. We were in DRS and I looked at it as my opportunity to make all the changes I wanted to make and "blame" it on DRS.
I had many friends in the Head Start community who were positive about change, which was key to our survival. One of the messages from this group that ended up playing a big role in my life was "don't waste a crisis"—a nice way to say "change or die." Our program was not going to continue to exist if we didn't change. We had an opportunity to make these changes and not just survive, but thrive.
When you take sailing lessons, you learn the phrase "dead in the water." That phrase means you've lost any momentum in your sailboat and have no wind in your sails. You also learn that you sail faster against the wind than with the wind. When you're dead in the water, you have to figure out which way the wind is blowing and readjust your sails accordingly. With DRS, we found ourselves "dead in the water".
DRS: An Unexpected Gift
We were able to gauge which way the wind was blowing, readjust our sails, and move forward with an absolute renovation of our program. I know that sounds crazy, but because of that gift, we have a viable, strong, beautiful program that could have taken generations to change.
Don't get me wrong—DRS is a long, hard, and sometimes bloody process. There are some things that I would love to change about DRS. The stigma of it is the worst thing, and if there are "predatory" programs that wind up competing for your grant, you end up on the defensive instead of in a place to make positive change. It is not easy.
Going through DRS was one of the hardest challenges in my career. I know I said it was a party and a gift—and it was. But it was HARD. Making that decision to turn DRS into an opportunity is a conscious decision you need to make everyday. There is a lot of frustration and fear that comes with being in DRS. That fear can paralyze you. But it's really nice to have hope and know that you can come out of DRS as a better program.
We survived. I worked on my plan. I knew what the next five years would look like in case we ended up in DRS again. I wanted to be proactive. I made the decision not to "waste the crisis." I decided not to be afraid of DRS, not to run from it, and I refused to be stigmatized by it.
Since recompetition, our program has seen a 19% increase in Emotional Support, a 33% increase in Classroom Organization, and a 41% increase in Instructional Support. I credit this to the changes we made.
Talking about DRS
When DRS was announced, the President talked about these "underperforming" programs. I was one of those programs and it was hurtful. We did a lot of good things and a lot of those things we did well, but here he was saying we were failing and wouldn't survive. Getting over that hurt was HARD. On this side, I can tell you that we're better off, but it wasn't easy to get there.
DRS was still new in 2011 when we went through it. People hadn't talked about it yet. We couldn't learn lessons from the cohort in front of us. And there was (and still is) a stigma around having to recompete. The fear of being stigmatized can put you on the defensive and forget that recompetition is how we improve.
Recompetition is the elephant in the room and we have to talk about it. How do you eat an elephant? One piece at a time. We cannot put it in a closet or back room until it goes away. Let's talk about it and learn from it. It's our new normal and we're going to be better for it.
Here's the thing we don't talk about with DRS but is very real: you have to rebuild your ship in the middle of the ocean. You're going through this process while still having to keep your ship afloat. It can seem impossible. You have to surround yourself with positive people. It's really easy to go under and let the negativity take over. I can't tell you how many times I came close to breaking down. There were rumors about someone taking over my program, etc., and I had to make a conscious decision not to let that take over. We have to acknowledge those feelings but not let them manage us.
It's so easy to fight DRS and be angry. But DRS is where we are in Head Start, and I believe recompetition has made Head Start viable. I know that's controversial. But whether you agree or not, here's the takeaway: Let's move forward with it and make the changes needed to succeed and thrive. Don't "waste a crisis." You have a choice in how you move forward. It's either a tragedy or opportunity. Make it an opportunity.
I believe in Head Start. Wouldn't it be horrible if at the end of all this, we weren't able to show how incredibly important this program is? Let's make DRS count for something and use every tool at our disposal to show that what we do means something and we have an impact on these children.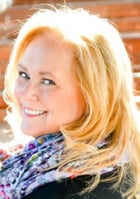 Brenda Zedlitz is the Director of Children's Services at the Economic Opportunity Agency of Washington County in Fayetteville, AR. Brenda's program had to recompete for their Head Start grant in 2012.