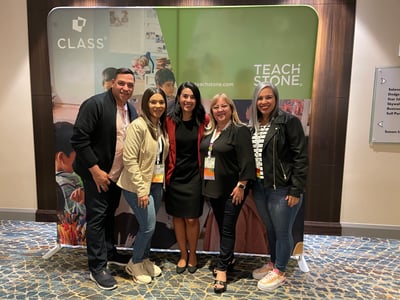 In the world of education, each year brings new opportunities for growth, connection, and transformation. 2024 is just around the corner and we have an event you won't want to miss.

It's time to save the date – the 2024 InterAct CLASS® Summit is set to take place in the beautiful city of San Diego, California, on April 3-4, 2024. This event is your golden ticket to engage with fellow educators, explore innovative strategies, and gain insights that will elevate your career and classroom interactions.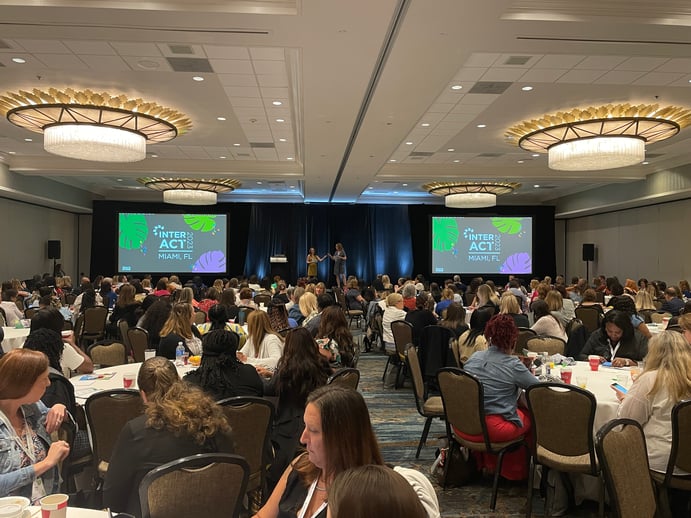 Why Attend the InterAct CLASS® Summit?
Collaborative Learning Environment
The InterAct CLASS® Summit is more than just a conference; it's a unique opportunity for educators to come together, share experiences, and learn from one another. Session tracks cater to CLASS® beginners and experts, ensuring there's something for everyone.
Relevant Content
Previous sessions have covered a wide range of topics, such as:
Workforce development
Stories of impact
Coaching with CLASS®
Quality assessment and improvement
CLASS® across settings
The wealth of diverse content ensures you'll find sessions that resonate with your professional interests and needs.
This year, under the theme "Building a Brighter Future with CLASS®," we're rallying educators to amplify classroom interactions and foster an inclusive, nurturing environment for all students.

Present at InterAct:
Share Your Story and Expertise
The InterAct CLASS® Summit invites dynamic presenters who are eager to share their insights. If you have a compelling story to tell or knowledge to impart, we encourage you to submit your proposal.
Key Proposal Information:
Proposal Deadline: December 1, 2023
Notification of Acceptance: January 4, 2024
Scholarships for Aspiring Attendees
The InterAct CLASS® Summit Scholarship program is a testament to Teachstone's commitment to promoting excellence in education. This program aims to ensure that every educator, regardless of their background or resources, can access career-changing professional learning experiences.
Scholarship Details:
Three scholarship recipients will receive free InterAct CLASS® Summit registration.
The scholarship also covers hotel accommodations, meals, and travel reimbursement.
Scholarships Available:
Local Leader: This scholarship is exclusively for educators living within a 100-mile radius of downtown San Diego, emphasizing equity and diversity in their work.
Head Start Hero: Open to anyone working in a Head Start program, this scholarship recognizes those making a daily positive impact on children and families.
Coach with CLASS®: This scholarship is designed for instructional coaches using CLASS® to enhance classroom interactions in a not-for-profit childcare setting.
The 2024 InterAct CLASS® Summit is an opportunity to connect with educators, explore innovative educational strategies, and shape the future of early childhood education. Don't miss out on the chance to attend this transformative event in beautiful San Diego. Register for the 2024 InterAct CLASS® Summit, submit your proposal to share your expertise, or apply for a scholarship to unlock the doors of opportunity. Let's build a brighter future with CLASS® together.