Establishing a Reliable and Valid System for Collecting CLASS Data


8am-12pm, includes breakfast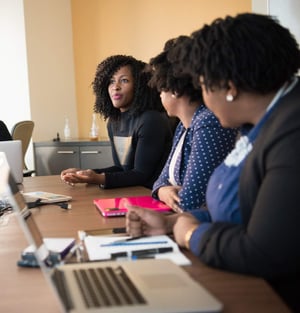 Is your organization collecting CLASS observation data? Do you want to ensure that the data is good? Do you ever wonder how to minimize the variance in your data? Are you struggling with the best way to report data? We can help. Building on the success of the 2019 Interact Session, Garbage In, Garbage Out: Establishing a Reliable and Valid System of Data Collection, this session will take a deeper dive into the complexities of setting-up and maintaining a data collection protocol and support system to help ensure that the decisions that your organization is making based on CLASS data are grounded in reliable and valid data. Attendees will be encouraged to bring copies of their organization's data collection processes and work with others to revise or refine their processes.
Topics to be covered include:
Developing an infrastructure for data collection, with a focus on ensuring accurate, high quality data
Establishing a protocol designed to promote consistency in data collection
Processes to avoid bias and observer drift
Considerations for reporting data
Presenters will use a blend of targeted feedback, interactive discussions, group work, & presentation to give participants the opportunity to learn about best practice, speak with colleagues about their challenges and successes, and receive feedback on their own data collection systems.
Join us for an intensive, interactive session that delves into the ins and outs of CLASS data collection. Whether you are new to the CLASS or a veteran CLASS user, we look forward to working with you on your data collection systems!
Presented by Sarah Hadden & Vicki Kintner-Duffy
Use Your CLASS Data to Improve Teaching Quality


1pm-5pm, includes lunch
How do you use CLASS data to improve teaching quality in your organization?
Join us as we dive into concrete methods for avoiding some of the most common mistakes we see leaders and coaches make when reviewing CLASS data to drive improvement. We will leverage our collective experience and Teachstone's expertise in CLASS and continuous improvement. If you feel as though you don't make the most of the rich data you have access to, you are not alone. If you feel spread thin and unable to step back to analyze your data, you are not alone. Come on your own, or even better, come with your team, and focus on nothing other than how to use CLASS data to improve teaching quality for the duration of our workshop.
If you have already collected CLASS data, please bring a version of your data that includes details like your cycle-level scores and time-of-day records so that you can work to identify patterns and trends in your data. We will also provide CLASS data for practice if you don't have your data.
By the end of the session, our aim is that you are able to
list four key parts of an effective learning cycle
describe three criteria to use when selecting a CLASS Dimension as an area of focus for an improvement effort
use two different data review methods that help you identify CLASS Dimensions that meet these three criteria
review CLASS Data and identify teachers who are well positioned to support their peers within a CLASS Dimension of focus
We hope you'll join us. Whether you have your hands on your first CLASS reports, or you're in your tenth year of CLASS data analysis, we look forward to working with you!
Presented by Mary-Margaret Gardiner and LeTosha White
Coaching with CLASS to Drive Improvement


1pm-5pm, includes lunch
How can coaches use CLASS data to identify and leverage a teacher's strengths to support opportunities for growth? How can group and 1:1 coaching be targeted to increase the quality of teacher-student interactions across all CLASS domains? Join us for an interactive workshop exploring how to make CLASS coaching individualized, strengths-based and aligned with your teachers' goals. We'll discuss strategies to cultivate essential buy-in among teachers to promote meaningful change. We'll brainstorm ways to present the CLASS as a framework that aligns with other evaluation tools, curriculum and best practices, to avoid teachers viewing it as "one more thing" they need to develop. Coaches are encouraged to bring examples of their CLASS data and score reports, evaluation tools and curriculum used by their teachers, and thoughts on what works well and what is challenging about CLASS coaching efforts in their organizations.
Topics to be covered include:
Analyzing formal and informal CLASS data to inform and create coaching opportunities that drive improvement in all dimensions, especially IS
Intentionally providing parallel process and building self-efficacy to promote both coach and teacher growth
Supporting continuous learning through a coaching cycle that includes collaborative partnership, observation of current practice, intentional classroom application and guided reflection on the impact teacher behaviors have on students and why interactions matter
Brainstorming crosswalks to align CLASS with teachers' daily practice and other PD efforts
Presented by Mamie Morrow and Anne Tapaszi