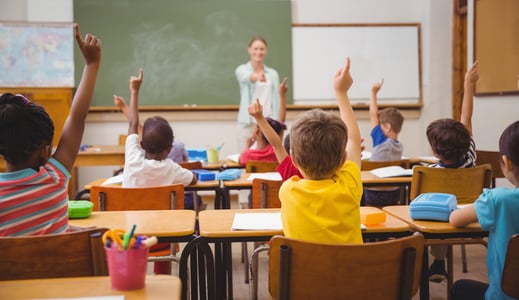 Summer is here, but that doesn't mean educators are awarded loads of downtime. In fact, before we know it, the back-to-school frenzy will kick in, leaving many feeling overwhelmed.

But what if you could avoid the frantic scramble and step into the new school year with confidence as a CLASS® Observer?

Let's explore three effective ways to stay ahead and start the new school year off right.
Reflect and Improve:
Take 15 minutes to reflect on your previous year's successes and areas for improvement. Jot down 3-4 domains or dimensions you want to focus on enhancing. Whether it's sharpening your Instructional Support expertise or improving your shorthand note-taking, celebrating your successes and identifying growth areas will help you prioritize where to direct your time and energy.
Not sure where to start in understanding your skills? Consider CLASS Calibrations, where you will watch real classroom videos, practice your coding skills, and receive instant feedback.
Expand Your Knowledge:
As an educator, continuous learning is essential. Enhance your CLASS observer skills by enrolling in CLASS Observation Supports, our self-paced online courses accessible through myTeachstone's Learning Hub. Best of all, these courses are free for all certified CLASS Observers and come with a participant guide designed to help you reflect on your current practices and plan for the future.
If you're looking to expand the measures of quality, consider CLASS Environment. You'll discover how to observe and assess the quality of the learning environment. This additional skill can strengthen your value as an Observer, as it will help paint a more holistic picture of quality in your program.
Don't Overwhelm Yourself:
Revisiting the entire CLASS Manual at once can be daunting. Instead, dedicate 10-15 minutes each day to review domains, dimensions, and indicators. Our Pre-K–3rd Interactions Dimensions Guide is a handy resource for quick browsing, keeping your skills fresh and top of mind even when you're not observing.
With these proactive steps, you can turn summer into a period of growth and preparedness. By reflecting on your strengths and areas for improvement, refreshing your knowledge through daily brief sessions, and expanding your expertise with CLASS Observation Supports, you'll stay ahead of the back-to-school scramble.

Being a confident and skilled CLASS observer is within your reach. Start now and be well-prepared for the upcoming school year.
Avoid the Back-to-School Scramble & Connect with a Teachstone Consultant